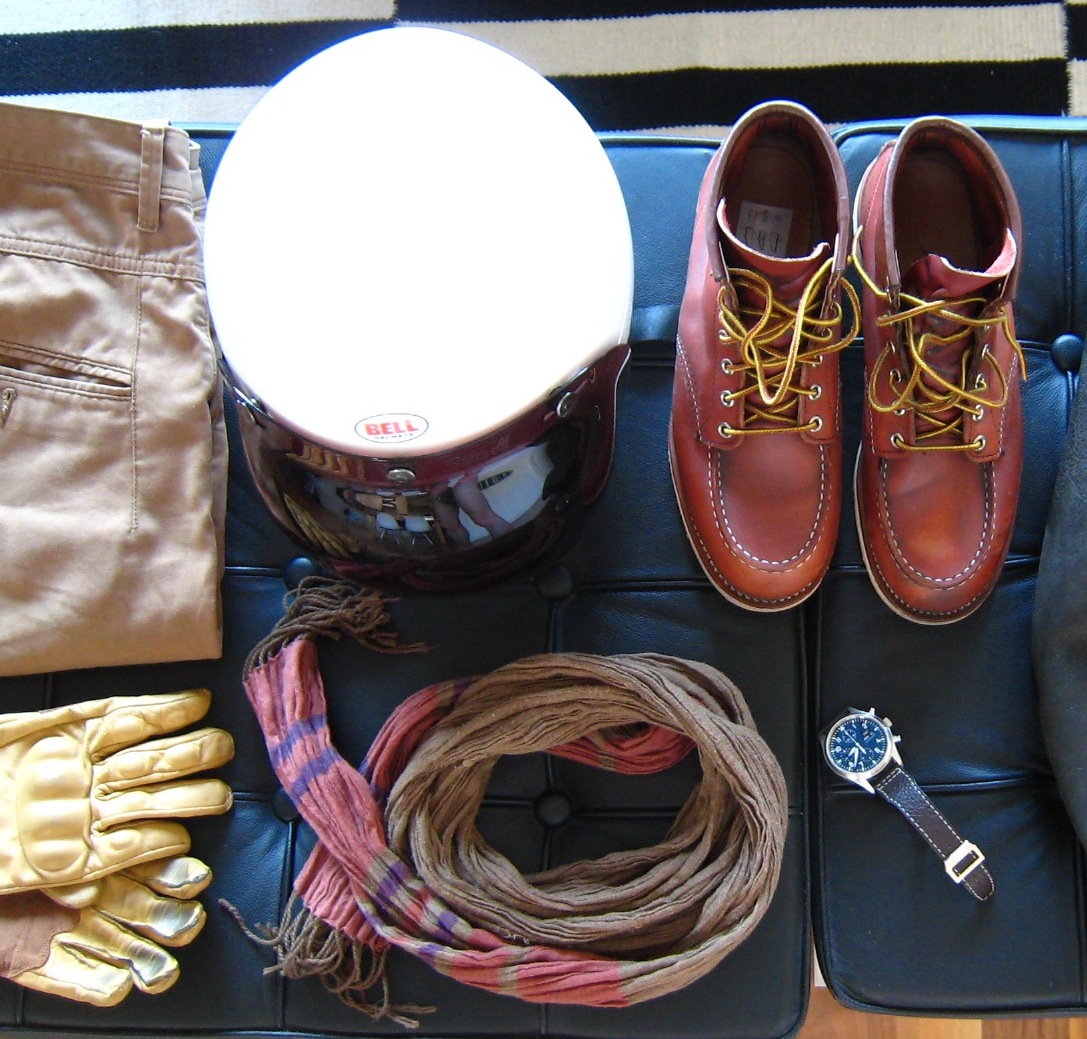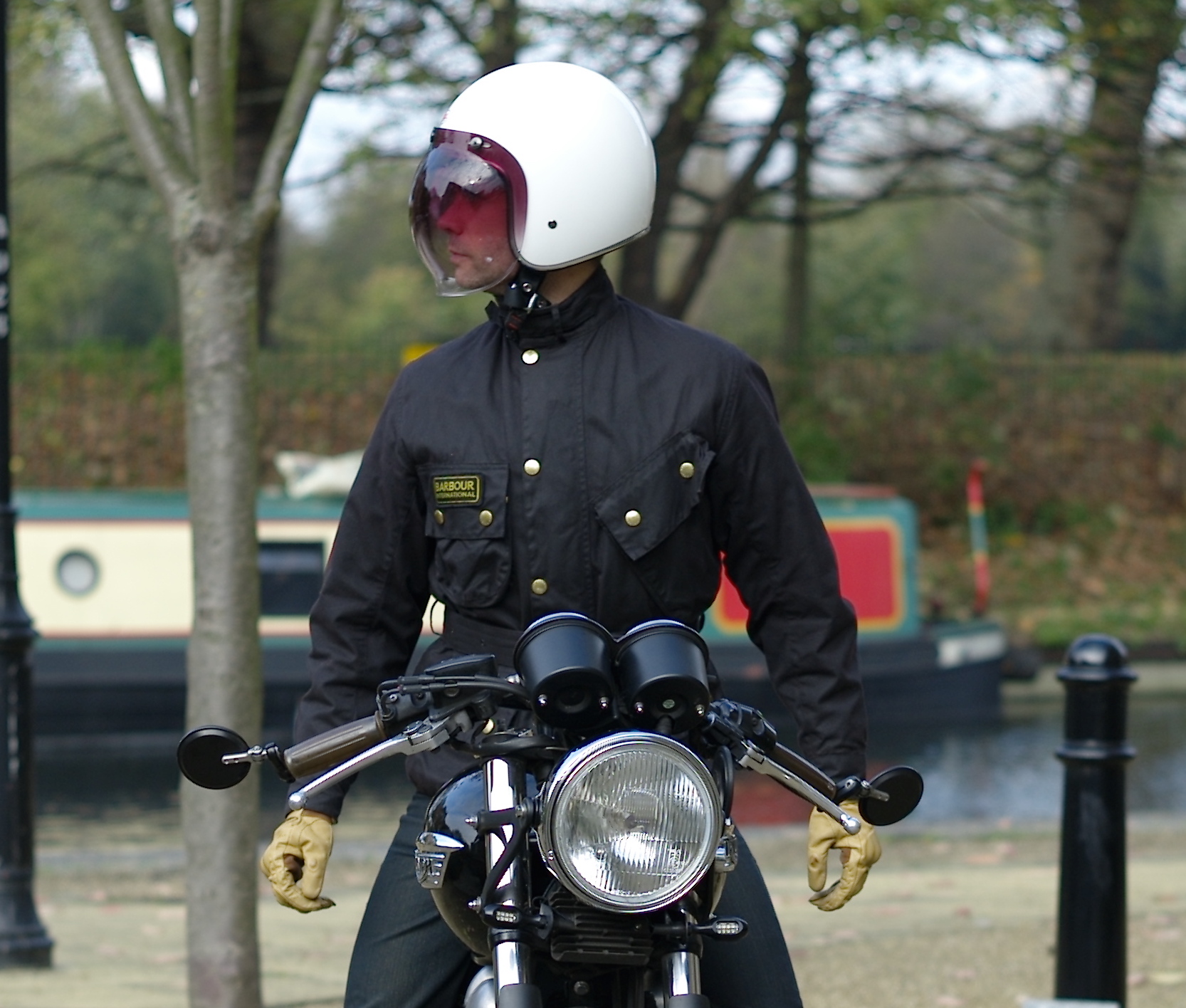 Bell 500 Custom is an affordable great looking helmet! It is light, high quality built with small minimal shell which is now certified in EU!
It is based on original Bell 500 helmet designed in 50's but it is a little more sophisticated with chrome trim, black leather-like lining with contrasting red stitching.
Shown on photos in white with shaded bubble shield by Biltwell. This is my favourite helmet so far!
Bell Helmets available HERE
DAVIDA 91 HELMET
Davida '91' is a discontinued model, replaced by model '92', both are the smallest EU certified shells. Hand made in UK with great attention to detail. 91 comes with a leather goggle strap but no shield poppers. Light with perfect fit, I tend to use this helmet with sunglasses on a sunny day.
Davida Helmets available HERE
Check also Hedon helmets