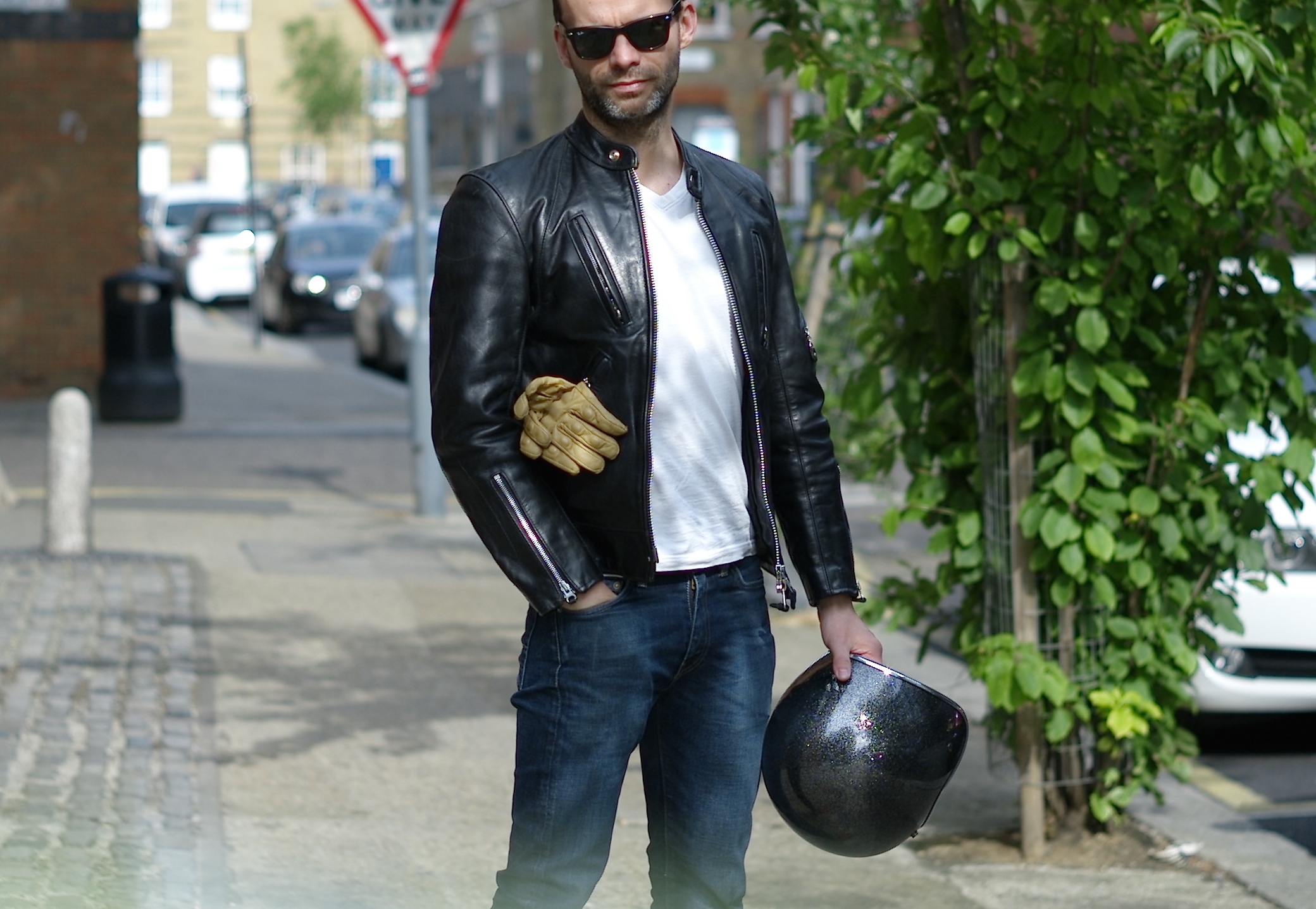 My adventure with Vanson started 2 years ago when for the first time I saw the real jacket on someone else. I was amazed by the cut, style and quality of the leather. I asked the owner about the brand and started researching. It was not until now when I was able to source 2 Vanson jackets. One wax cotton biker jacket already reviewed (LINK HERE) and this fabulous leather biker 'City' leather jacket.
I am in now in direct contact with Vanson to acquire their latest and (in my opinion) the most beautiful biker leather jacket - model 'Chopper' and I hope to have a review of it very soon. So please stay tuned.
'City' Jacket: slim fitted, extremely stylish while waxed competition weight leather keeps you safe on the bike with cool details like pocket on one sleeve or vent zips on both sides of the jacket.
I've never had such a great quality leather biker jacket before with such an amazing attention to the smallest details.
Company info:
Vanson can claim to be the most handmade brand still in popular circulation but almost totally unrepresented in the UK and Europe which I hope it will change soon. Drum dyed the traditional way and hand cut, Vanson also boasts a unique oiling and finishing process that give it that unique shiney and hard finish. Contrary to popular myth this is not horse hide but extremely top quality Brazilian, American and Argentinian leather - which is becoming more difficult to source by the day - and is one of the reasons why Vanson special order jackets take so long to source.
More info about Vanson HERE.
On Cs: Vanson Leather City Jacket (available on Vanson site HERE ), Red Wing Boots (available on Mr.Porter HERE ), Bell Custom 500 Black Flake Helmet (available on Urban Riders site HERE ), Levi's Slim Fit Selvedge Denim, Weise Summer Leather Gloves, Rayban Wayfarers Sunglasses.