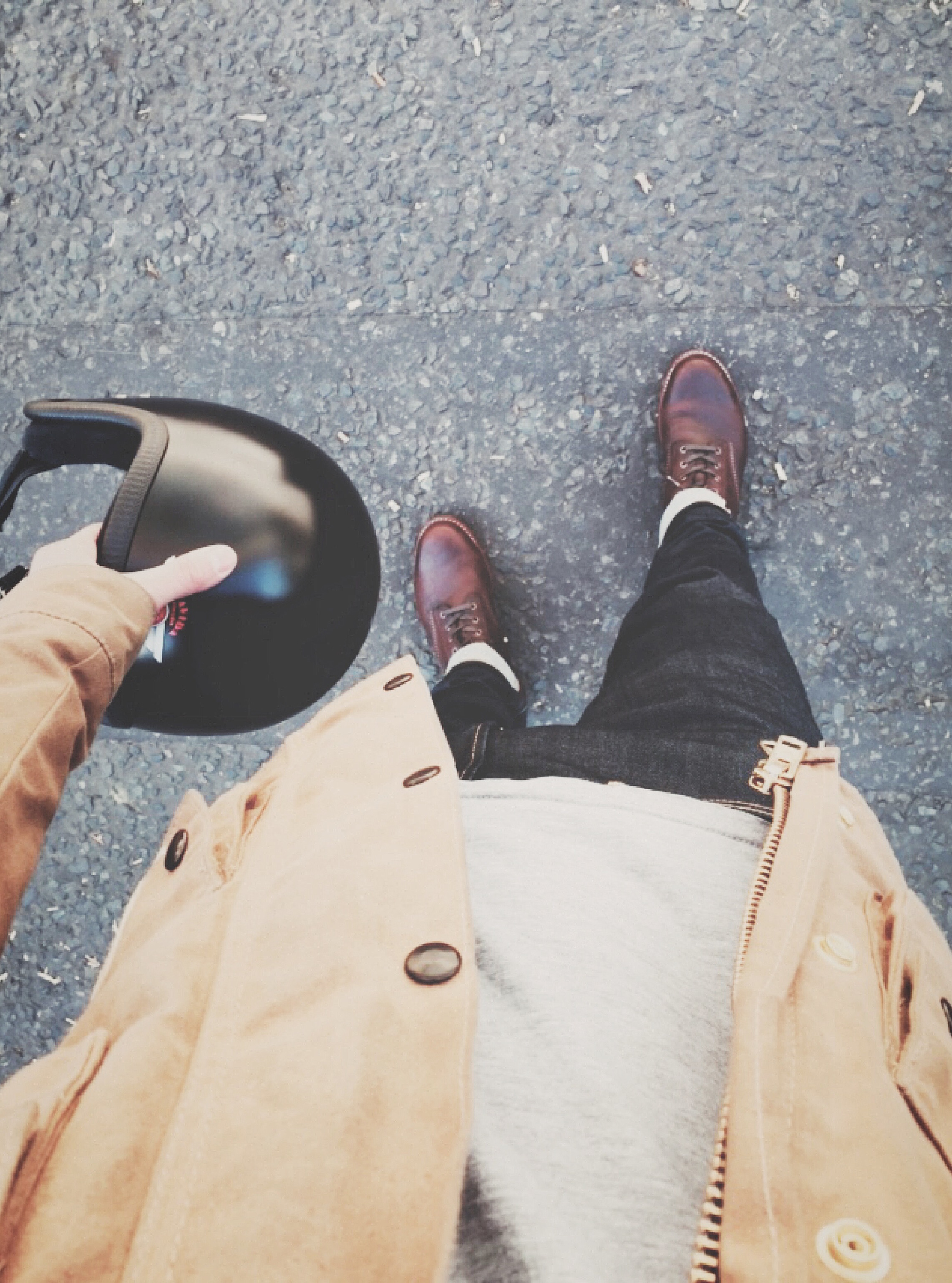 I had and have a lot of great quality wax jackets usually coming from Belstaff of Barbour but this Vanson Wax Jacket is by far more superior than all of them! Beautiful finish, thick cotton material, cool lining, brass and leather details and most of all perfect fit.
Vanson is an American brand known for the great quality leather jackets but they also have a range of beautiful wax finish jackets for on and off the bike. Brand is unfortunately not well known brand in UK which I think it will change soon as people are more and more looking for great quality and design outfits on the bike.
I knew the brand for quite a long time as I was living in US before and I am fashion/bike junky but because of the price tag I couldn't afford to buy any of their products.
Recently I had a chance to buy this wax jacket and leather jacket (which I will review soon) from London's bike store called 'Gorgeous Bikes".
I also made a contact with Vanson to acquire their new model of leather jacket called "Chopper" which I think could be one of the best looking Biker jacket out there. They are made to order and current time is 3 months but maybe they will make an exception for me so I could officially introduce this Brand and this beautiful jacket to all the bikers out there in Europe!