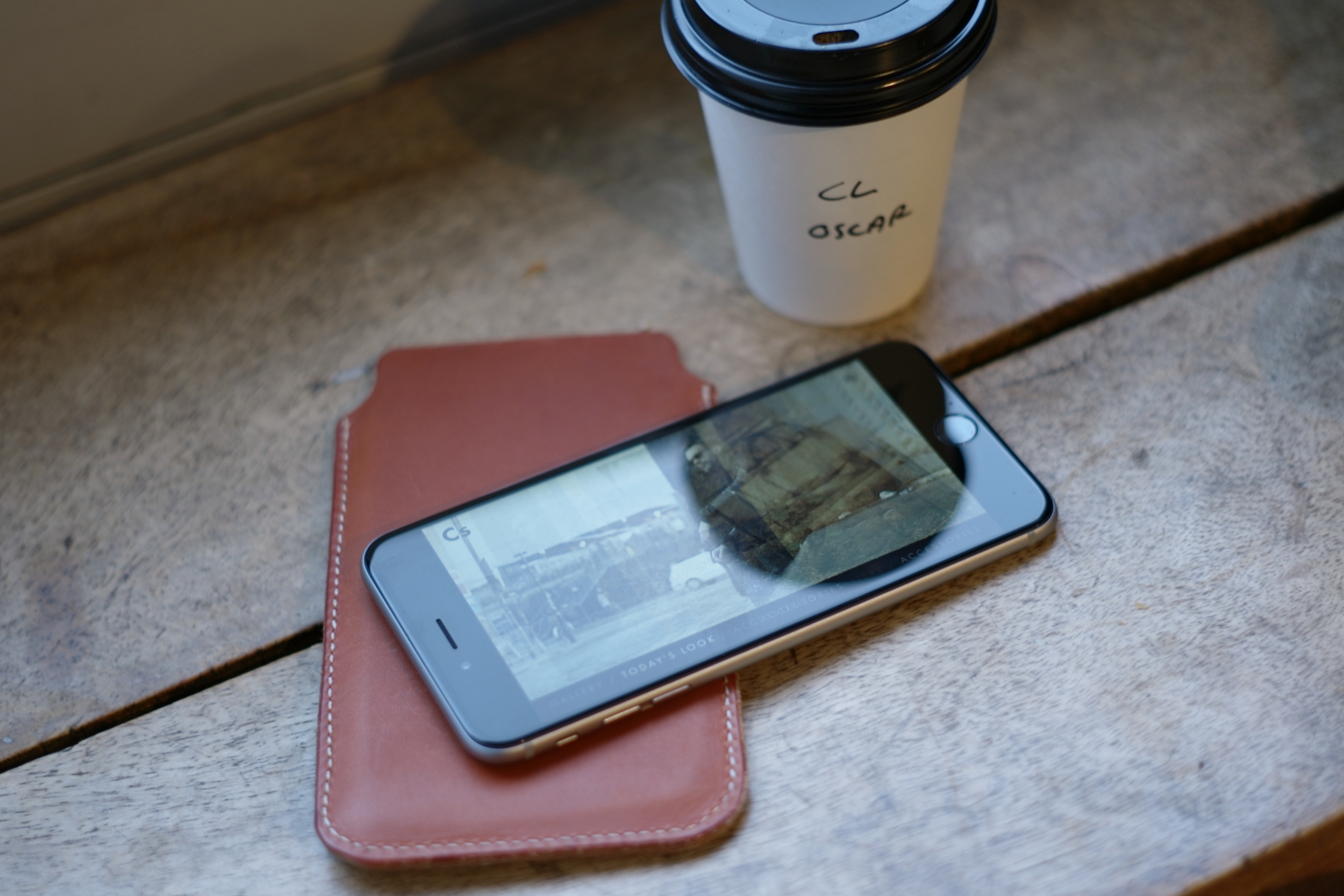 Ryan London is making leather or felt cases for almost all devices and they are very smart as well as well made. For Iphone 6 and 6+ you have number of cases, well designed with either soft or thick leather. Soft leather cases are with felt lining and you could choose colour of the leather as well as lining colour.
Case on photos is made from Veg Tan thick leather without lining with off-white stitching. Prices are very reasonable taking into account that they are hand made personally by Ryan with the highest quality leather!
I love my case and I recommend it.
You could get yours HERE on Ryan's website