You can't go wrong with Belstaff.
Belstaff is history, style and quality.
Like with all good things there is a high price tag attached unfortunately. I couldn't afford to pay 1K or more for belstaff motorcycle jacket in a store so I was hunting it for a long time and I managed to source vintage Belstaff Black Prince jacket for a friction of the original price.
Now this jacket is my favourite on the bike, it fits perfectly and I've never seen such a great quality made and leather before.
As I mentioned in my previous post Belstaff sizes runs large so please keep this in mind when planning to buy one.
Alternative to Belstaff is another english brand 'Lewis Leathers' which you should also consider. Still on my shopping list but when I will put together funds for such a rarity remains unknown.
I shoot these photos in the beginning of November, it was the last beautiful weekend which I spent riding around London and suburbs. It was a perfect weekend. Next one on the bike for me will be in 2015.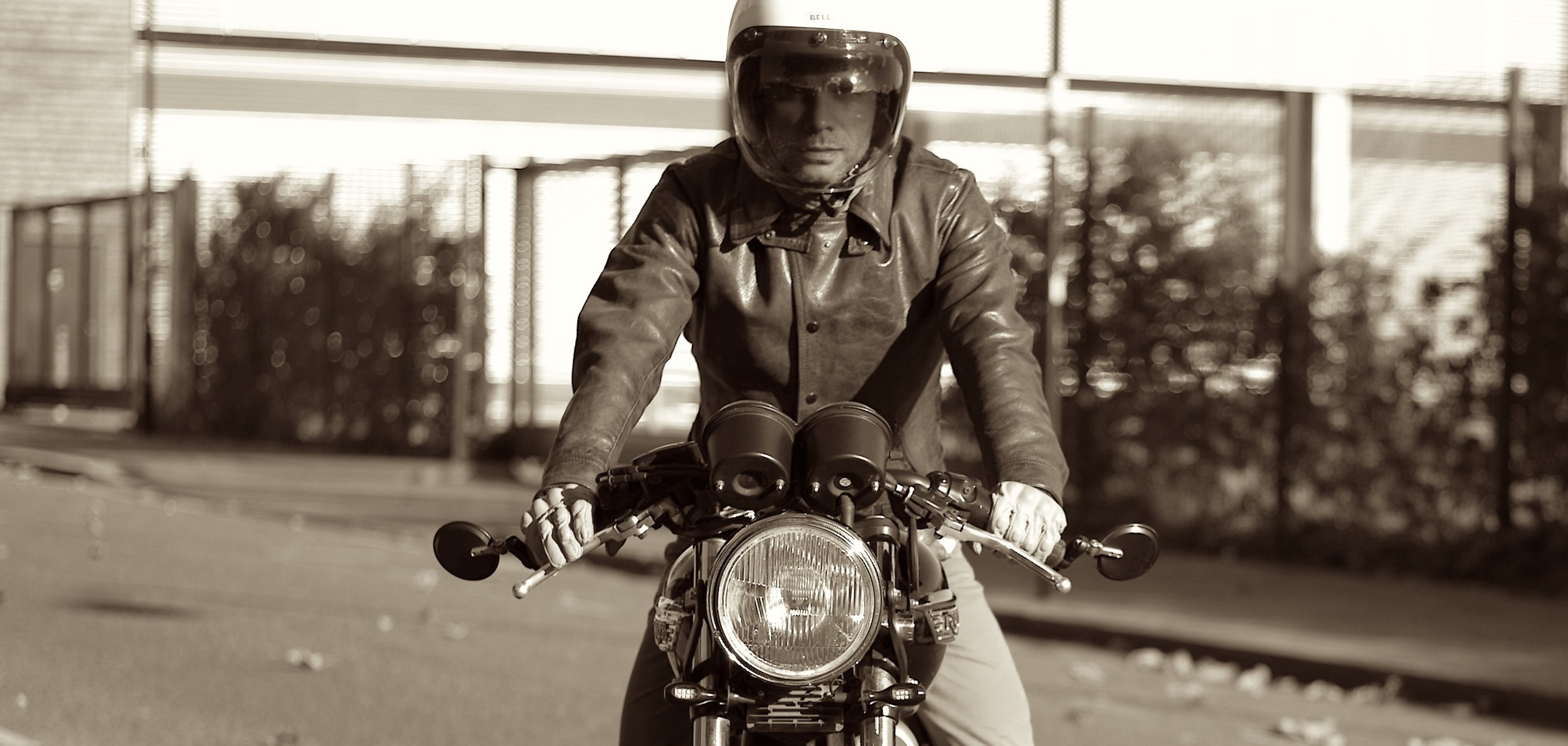 On me clockwise as seen above: Bell Custom 500 helmet with minimal and slim shell DOT approved with Bell bubble visor - all sourced in US, Weise Victory beige leather gloves, chinos, IWC 3717 Fliegeruhr Pilot watch, scurf, Belstaff Black Prince leather jacket, Red Wing boots.